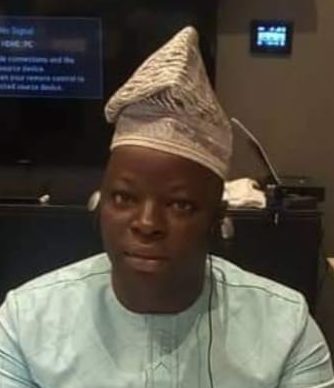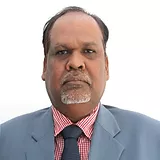 Ashok is a founding member of MOSFA, and the General Secretary. His career as a broadcast journalist spans over 30 years. He started as a print media reporter before moving to audiovisual field. He completed a 2-year certificate in pedagogy and education studies at the Mauritius Institute of Education, then obtained a diploma in Communication Studies from the University of Mauritius. He later completed a professional journalism course at Institut Universitaire de Technologie (IUT) in Bordeaux, France. His areas of interest are economy, finance, environment, politics and ICT. He is the Desk Coordinator at the Mauritus Broadcasting Corporation.
Apphia is a founding member of MOSFA and the Southern Africa Regional Representative for MOSFA. In addition to being an experienced journalist, Apphia has a passion to develop others to rise to their highest and best selves and it is evident in her work as the President of the
Young Women in Business Zimbabwe
, and CEO at
NeoVista
. Apphia is a regular contributor to MOSFA stories about fisheries issues in Africa.
Follow Apphia on Facebook at facebook.com/apphianyasha.musavengana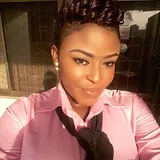 Catherine is a founding member of MOSFA. She is the Regional Focal Point for Western Africa and the Assistant Secretary for MOSFA affairs in Ghana. Catherine is a national of Ghana and an experienced journalist and a broadcaster at TV3 in Ghana (
www.3news.com
).
Follow Catherine on Facebook at facebook.com/catherine.frimpomaa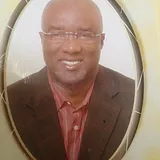 Dr. Shaw is founding member of MOSFA. He is the CEO of ABC Television-Africa and AISOW Technologies Corporation (USA). Dr. Shaw has several years of TV broadcast experience. He made history in 2004 when he built the first private free-to-air independent TV station in Sierra Leone. Following several years of working with the Voice of America (VOA) in Washington DC, he trained TV and Radio reporters and broadcasters in Sierra Leone, Burkina Faso, Ivory Coast, Niger and other countries in Africa. His passion is research in epidemiological studies of disease risk factors for marine and freshwater aquaculture in Africa.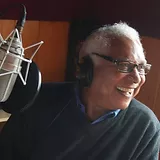 Georges Collinet is founding member of MOSFA. He is President at Georges Collinet Productions in Washington DC. Georges has decades of radio broadcast experience with the Voice of America (VOA). He is well versed in all areas of broadcast journalism and has trained many reporters, broadcasters, and videographers in radio and television. He is currently producing podcasts for several institutions including the World Bank. His passion is creating radio talk shows. Follow Georges on Facebook at
facebook.com/gcollinet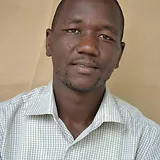 Nuzulack Dausen is an Award-Winning Business, Technology and Data Journalist based in Dar es Salaam, Tanzania. Mr Dausen has covered local and international assignments on business, elections, technology, energy, digital media, animal resources, and infrastructure. The former Data Editor with largest print media house in Tanzania—Mwananchi Communications Ltd– has won several journalism awards including the recent Best African Journalist in Energy and Infrastructure reporting in Zimeo Excellence in Media Awards 2017 by African Media Initiative (AMI). Mr. Dausen is currently working as Data and Digital Journalism trainer and consultant in Tanzania. He is a graduate of Political Science and Public Administration from University of Dar es Salaam (UDSM).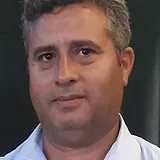 Naoufel Haddad is founding member of MOSFA. He is has been a civil society activist in Tunisia since a young age. He received a university degree in Fisheries Science (1988-1990, 1998-2000), and Geomatics (2007-2009) which allowed him to brilliantly carry out various projects for the protection of fishery resources within the Tunisian Ministry of Agriculture since 1993. He has benefited from several in-depth courses related to the supervision of artisanal fishing professionals and digital communication. Apart from the public sector, he invested himself to organize the professionals by founding in 2011 the first Tunisian association which deals with the organization of the artisanal fishermen; he is president. Since then, several other associations have emerged, which has helped to unite them in the Tunisian Network of Sustainable Artisanal Fisheries (2014). Currently, Naoufel is involved in communication for agriculture and fisheries.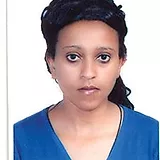 Fikirtemariam is a communications expert at the Ethiopian Ministry of Livestock and Fisheries. She writes, edits and reports news articles and websites for the Ministry. She also organizes events related to livestock and fisheries for the Ministry. Ms. Kebede is one of the original founding members of MOSFA.