Burkina Faso: Towards Better Integration of Aquatic Biodiversity in Conservation Policies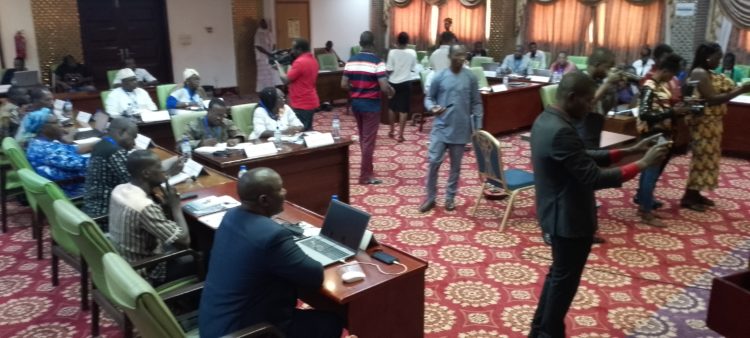 A two-day workshop began on Wednesday, August 9, 2023, in Ouagadougou, Burkina Faso, bringing together stakeholders from the Ministry responsible for aquatic resources and the Inter-African Bureau for Animal Resources of the African Union (AU-BIRA). The objective of this meeting is to explore solutions for integrating aquatic biodiversity into conservation policies.
The AU-BIRA emphasizes the importance of fisheries and aquaculture in maintaining ecological balance and stimulating the economy in Africa, particularly in Burkina Faso. With this aim, the workshop aims to optimize this sector through an exchange of ideas.
Participants will seek to strengthen the country's technical and institutional capacities to align legal instruments with those of the continent and the international community. Dr. Hiver Boussini, Principal Officer for Animal Health at the AU-BIRA, highlights the significance of placing the conservation of biodiversity and aquatic ecosystems at the core of Africa's blue economy development agenda.
This initiative follows a consultation conducted to assess the state of ratification, adoption, and implementation of continental and global instruments related to the conservation of aquatic biodiversity, climate change mitigation, and environmental sustainability for AU member states in West, Central, and North Africa.
As a landlocked country, Burkina Faso possesses a significant potential for surface water, encompassing lotic ecosystems (streams, rivers, and marshes) and lentic ecosystems (reservoirs and natural ponds). Dr. Nessan Désiré Coulibaly, the representative of the Minister Delegate for Fisheries Resources, recognizes the importance of this workshop within the country's context.
This reflection aligns with the implementation of the African Blue Economy Strategy (ABES) and the Policy Framework and Reform Strategy for Fisheries and Aquaculture in Africa (PFRS), with support from ASDI.