Togo: CAOPA Revolutionizes the Fisheries Industry through Training of Women Fishmongers and Processors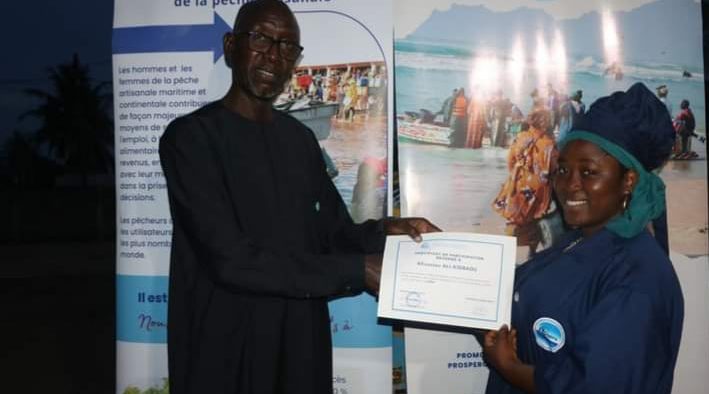 From August 22nd to 24th, 2023, a successful training workshop dedicated to women fishmongers and processors of fishery products was held in Lomé, Togo. This initiative, organized by the Confederation of African Artisanal Fishing Organizations (CAOPA) in collaboration with the organization "Pain pour le Monde" Brot für die Welt, has been a true source of inspiration and development for the participants.
Over the course of three intense days, the participating women delved into the captivating world of fishery product processing and value addition. Under the guidance of renowned experts, they acquired new skills and explored innovative techniques to maximize the added value of marine resources. From precise fish cutting to the preparation of mouth-watering recipes, each step of the value chain was approached with enthusiasm.
One of the highlights of this workshop was the presentation of recipes created by the participants. Their culinary creations delighted taste buds with expertly prepared dishes based on fishery products. These women showcased their talent and creativity, providing an unforgettable gustatory experience.
The closing of this workshop was marked by an emotional ceremony for the distribution of participation diplomas. It was an opportunity to celebrate the dedication and exemplary commitment of these exceptional women. Their radiant faces testified to their pride and satisfaction in successfully taking on this challenge.
The joint initiative of CAOPA and "Pain pour le Monde" Brot für die Welt has been highly praised for its positive impact on the lives of women fishmongers and processors of fishery products. This training opens up promising economic and social horizons for these women, allowing them to thrive fully and actively contribute to their community. Thanks to this initiative, these women now have the necessary tools to prosper and build a better future for themselves and their community.