Regional Workshop on Access Agreements to Fisheries Resources in Coastal States of the Atlantic Ocean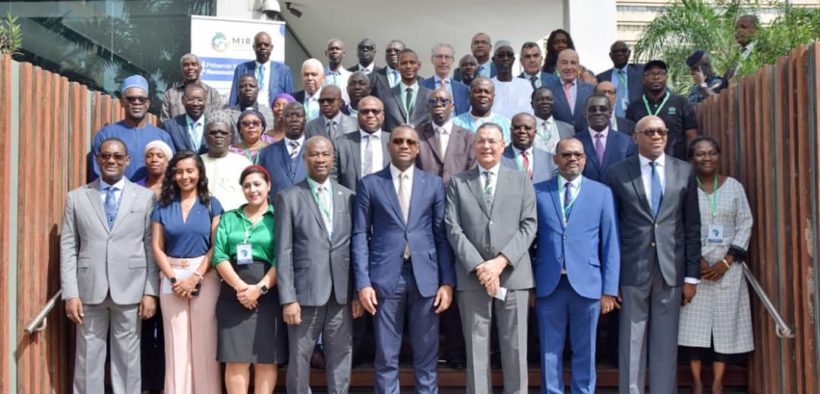 The regional workshop on access agreements to fisheries resources in African states of the Atlantic Ocean commenced yesterday, October 25, 2023, in Abidjan, Côte d'Ivoire. Organized by the Ministerial Conference on Fisheries Cooperation among African Atlantic Coastal States (ATLAFCO), this event brings together officials from regional fisheries and aquaculture institutions and organizations in Africa, as well as representatives from fisheries ministries of Atlantic coastal African countries.
Experts in the field, journalists from the Media Observatory for Sustainable Fishing in Africa, and stakeholders in artisanal fishing have also attended this two-day gathering. The main objective of this workshop is to assess the compliance of different fishing agreements entered into by coastal African states to ensure their effective contribution to the preservation of marine resources and the well-being of local populations.
Over the course of these two days, participants will discuss several crucial topics. The impacts of foreign industrial fishing on African marine ecosystems will be examined, along with the compliance of fishing agreements with sustainability and equity objectives. The future of fishing agreements between the European Union and Africa will also be anticipated, while strengthening the negotiation capacity of African countries along the Atlantic coast.
The significance of artisanal fishing will be taken into account while evaluating the potential benefits of fishing agreements for coastal African states. These benefits include job creation, knowledge and technology transfer, as well as access to international markets.
The overexploitation of fish stocks poses a major challenge to the economies of coastal African states. In this context, fishing agreements are of crucial importance for the sustainable management of this vital resource.
ATLAFCO, established in 1989 with the aim of encouraging cooperation and coordination among African Atlantic coastal states, continues its efforts to promote sustainable and equitable exploitation of fisheries resources. This regional workshop exemplifies the commitment of stakeholders to work together for the future of fishing in Afric