Fish Farmers Urged to Improve Productivity, Contribute to Industry' Growth this 2022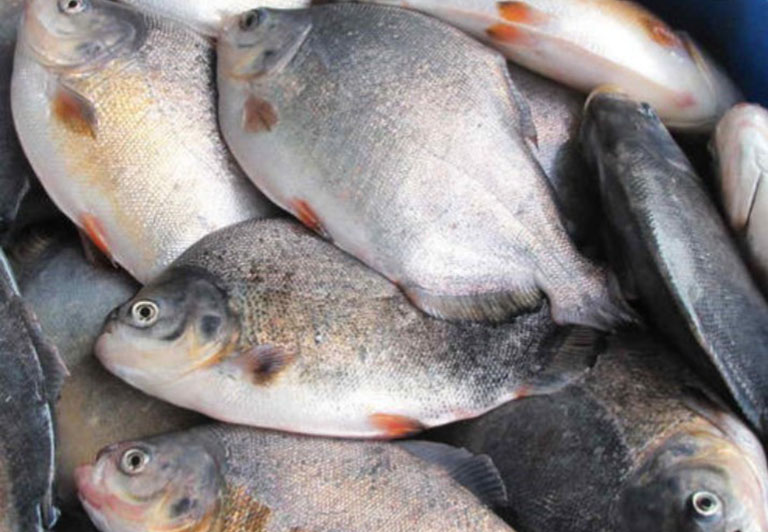 By Joyce Mukucha
Zimbabwean fish farmers have been encouraged to work hard and yield positive results in terms of productivity and at the same time ensure that mistakes that happened in 2021 in the aquaculture sector are not repeated.
In his New Year message, the Zimbabwe Productive Farmers Association (ZPFA) Chairperson of Development and Outreach who is also the director of Blue Chip Fisheries International, Sokonia Kaitano said it was of paramount importance for farmers to religiously focus on what brings growth, development, and profits in the industry. He highlighted that his organisation remains committed to extending unwavering support to farmers.
"Greetings to all fish farmers including associates members of this fish farming industry. Let me take this opportunity to say thank you all for being part of this growth and development. The year 2021 was full of active engagements. We are looking forward to a prosperous industry this new season. We understand the huge challenges we faced as farmers, some of which were a learning curve. We don't want a repeat of that.
"We urge all farmers and new ones to exercise due diligence, and service providers to polish themselves so smartly. We are here for you. We need your continued support. Together we go far. Let us collaborate on our efforts. May you be blessed in this new season," said Kaitano.
Regarding developments in 2021, Kaitano said commendable strides were taken and a lot has been achieved with nearly 700 identified fish farmers recorded with Masvingo region being on top followed by Manicaland, Mashonaland, Midlands and Matabeleland respectively.
Fish farming in the country, he pointed out, has increased exponentially, with many agricultural farmers discovering that the integration of aquaculture into their production systems leads to increased yield productivity.
"We have seen the formation of ZFPA Regional groups that is Mashonaland Region coordinated by Warmerly Mudzimiri, Manicaland Region coordinated by Catherine Mbona, Masvingo Region coordinated by John Shumba, Midlands Region coordinated by Herbet Tafa and Matabeleland Region initially coordinated by Michelle Maphosa and later by Killion Mudimba.
"We also noted that there are still other farmers no yet on our records and hopefully this new year they will be on our records. In 2021, we have seen a group of Zimbabwe Industry Experts within a Zimbabwean context coming together and deliberate over industry growth and development and other technical issues in context," he said.
He said bout 97 percent of fish farmers are using pond culture, 2.8 percent are using cage culture and 0.2 percent are on tank and swimming pools.
From a +14 metric ton production that is being produced lately including capture fisheries, about 80 percent comes from cage culture, 12 percent ponds culture, 7 percent capture fisheries and 1 percent from tanks and swimming pools.
This kind of development and growth, he said, talks much about the future of the fish farming industry.
Also in 2021, Kaitano explained, ZPFA saw the launch of a five-year Fish4ACP program in Zimbabwe sponsored by EU/Germany where Food and Agriculture Organisation is the implementing technical partner.
"This program seeks to support Tilapia Value Chain in 12 countries within the Caribbean Pacific where Zimbabwe is also part of it. In line with this, 2021 was a year that the Fish4ACP carried a study and this study has now been completed and waiting for the next step this 2022. Thanks to farmers and other associates who participated in this study by giving information about the industry, some did it virtually, some physically and some completed questionnaires, all this made the study program easier especially in this Covid-19 era."
In addition, this 2021, he noted, a Government initiative was seen where the Ministry of Lands, Agriculture, Water, Rural and Resettlement assuming the department of Fisheries and Aquatic Resources and now became Ministry of Lands, Agriculture, Water, Fisheries and Rural Resettlement which he said is believed to be an A+ development of the industry.
"The Ministry has since drafted a Zimbabwe Aquaculture Development Plan which we believe soon it will be finalized and becomes our plan. Also, 1200 dams from over the 12000 that we have in Zimbabwe have been already identified by our Ministry for commercial cage culture targeted to 2025. Let us take advantage of these resources in our disposal and try to make use of this opportunity."
According to Kaitano, in 2021 all regional groups have selected six members to form a 30 member interim committee standing for all 5 Regions meant to discuss proposals of formalising the regions and its structures.
"The discussions have been informally completed and proposals being fine tuned by the legal team for a legal document. We now hope this to be ready before end of January 2022 which will then lead to elections of members into Regional, District and Cluster committees. We urge farmers to be ready and get prepared for this program. We are looking forward for a more engaging 2022."
In 2021, Kaitano said ZFPA produced the first copy of the Fish Manual Handbook authored by Zimbabweans Industry Experts which is aimed at improving farmers performance in as much as fish farming is concerned
"Thanks to those who bought their own copy, the office still have some copies."
Source : https://spikedmedia.co.zw/fish-farmers-urged-to-improve-productivity-contribute-to-industry-growth-this-2022/