Difficult consensus in Portoroz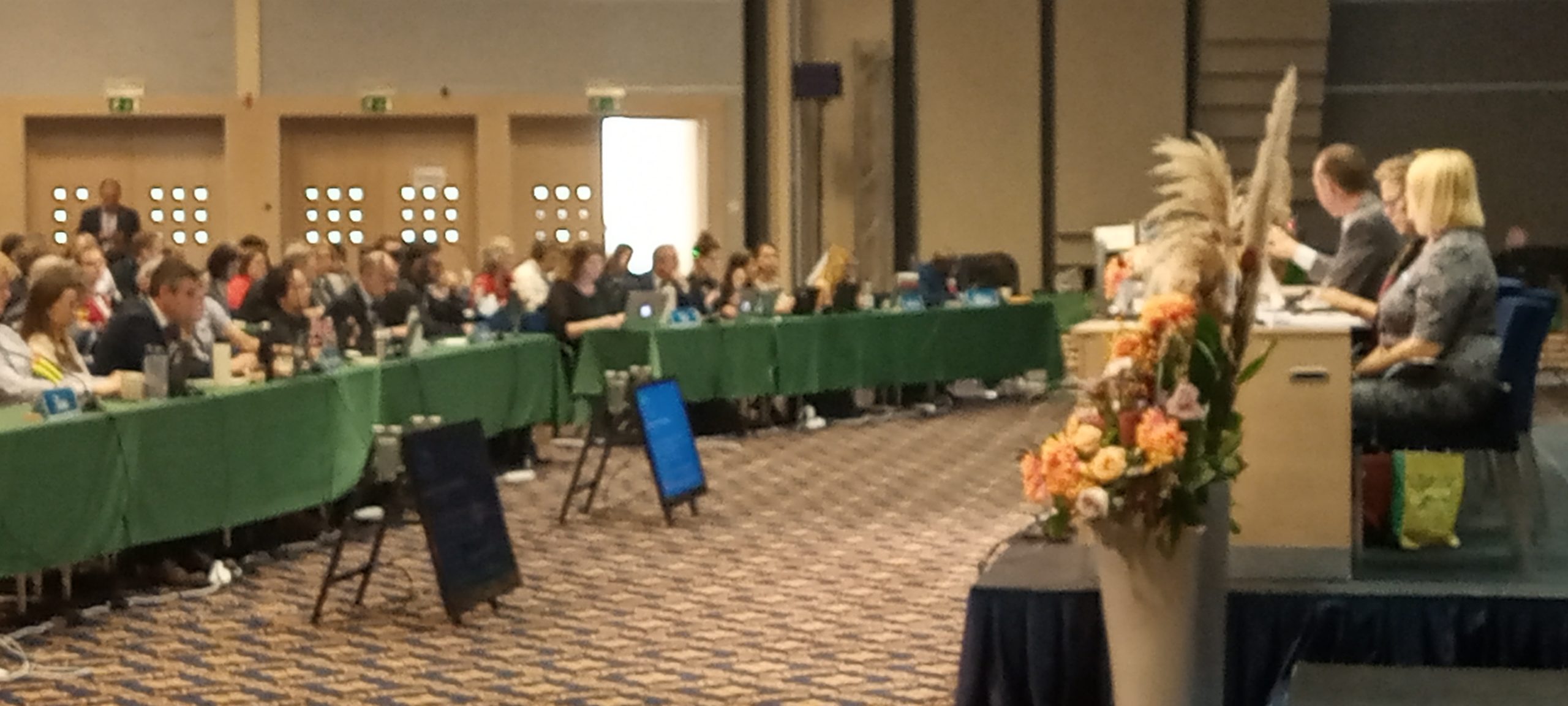 By André NAOUSSI, in Portoroz (Slovenia)
Delegates from 58 countries (including 11 African countries) and some 20 NGOs and observers are finding it difficult to reach an agreement on the best approaches for the sustainable management of whales. We are currently witnessing stormy debates with an uncertain outcome at the 68th biennial session of the International Whaling Conference (IWC 68) in the seaside town of Portoroz in Slovenia (Central Europe).
Ten days of discussions and conciliations, and still no unanimity on the main points under debate to decide on the fate of the whale, this large marine mammal so prized on all continents. The stakes are enormous, and the interests strongly divergent. A source of protein and foreign currency, a tourist product, a subject for scientific research and an object of cultural practices, the whale was threatened with extinction when, in 1946, a world organization was created to regulate its hunting and trade (the IWC, International Whaling Conference, with headquarters in Cambridge, United Kingdom). Since the threat has still not disappeared due to the violation of quotas attributed to countries, the IWC developed a "moratorium" in 1986, which totally prohibits the granting of new quotas for whale hunting in the world. The status quo has remained unchanged since then, at least officially.
The "moratorium" war
For the past ten years, certain States have granted that the species has regenerated sufficiently and have militated for the lifting of the ban. The IWC is not of that opinion, supported by dozens of environmental NGOs. This has led Norway and Japan to withdraw from the IWC in order to resume commercial whaling, both for their own local markets and for international markets; the USA is threatening to follow suit.
For their part, most African countries would like to see a controlled lifting of the ban, for reasons related to food security, as well as in the name of the right of peoples to enjoy the natural resources of their immediate environment. They refined their plea during consultations organized by the Ministerial Conference on Fisheries Cooperation among African States bordering the Atlantic (ATLAFCO). This organization based in Rabat, Morocco, also covers the transportation and accommodation costs of the African delegations present in Portoroz. On the sidelines of the meeting, it signed a "memorandum of understanding" with the IWC.