Conserving Aquatic Biodiversity in African Blue Economy | The Af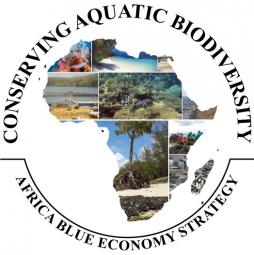 https://www.au-ibar.org/au-ibar-projects/conserving-aquatic-biodiversity-african-blue-economy
The African Union – InterAfrican Bureau for Animal Resources (AU-IBAR), with funding support from the Swedish International Development Cooperation Agency (SIDA), is implementing a project on "Conserving Aquatic Biodiversity in African Blue Economy', for three years (October 2021 – 2024).
The Project 'Conserving Aquatic Biodiversity in the Context of The Africa Blue Economy' sets out an agenda for action to "Enhance institutional capacity of African Union Member States and Regional Economic Communities on the utilization, conservation and protection of aquatic biodiversity in the context of the Africa Blue Economy Strategy."
The African continent is adjacent to highly productive marine ecosystems including the seven African Large Marine Ecosystems (LMEs) viz., Agulhas Current LME, Benguela Current LME, Guinea Current LME, Canary current LME, Mediterranean Sea LME, Red Sea LME and Somali Current LME. The continent is also endowed with networks of rivers and lakes. The seas, oceans, lakes and rivers inhabit significant number of biodiversity (inhabit living and non-living resources) that provide sources of livelihoods, food security and income.
However, the sustainability of these current benefits are under threats. Several factors are threatening aquatic biodiversity, ecosystems and environmental sustainability in Africa. . These include overexploitation of living aquatic species, pollutions from several sources (land-based municipal and agricultural activities, effluents from mining activities), and uncontrolled introduction of exotic species in aquatic production systems, etc.
The successful implementation of this project will contribute to reducing major threats to biodiversity and ecosystem, improve health of the aquatic environments and thus provide benefits to AU member states, human communities that depend on the blue economy resources.