Namibia : The African Union (AU) has embarked on an initiative aimed at accelerating fisheries management and aquaculture development in Africa.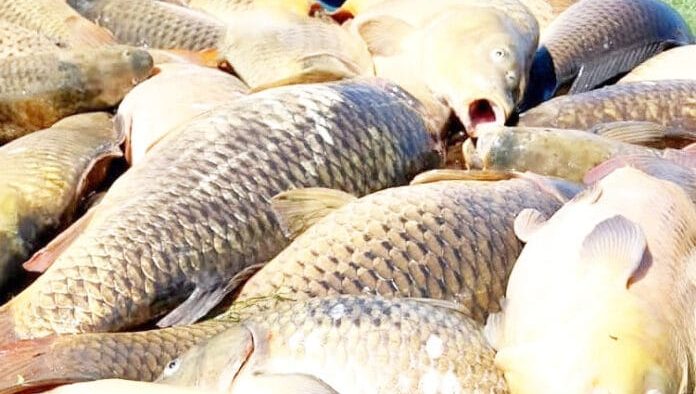 These sectors generate nutritional food security, livelihoods, employment, local and regional trade, exports and foreign currency and conservation.
One of the actions that resulted from the Policy Framework and Reform Strategy on Fisheries and Aquaculture (PFRS) African countries adopted in 2014, was a five-year project, called 'Enhancing Sustainable Fisheries Management and Aquaculture Development in Africa', better known as the 'Fish Gov 2' project.
The overall project is being implemented by the African Union's Inter-African Bureau for Animal Resources (AU-Aibar) in close collaboration with the African Union Development Agency (Auda-Nepad).
The project aims to enhance sustainable fisheries and aquaculture contribution towards achieving the African Union's Agenda 2063 objectives.
The project is financially supported by the European Union (EU).
According to an annual report, the project was able to realise some critical achievements during the 2021/22 period.
The report was recently provided to The Namibian by the acting head of food security on the Gov 2 project, Cheikh N'dongo.
He says some of the key meetings in which Auda-Nepad took part to implement the project, was on strengthening regional mechanisms for coordination to combat illegal, unreported and unregulated (IUU) fishing in West Africa.
Globally, IUU is one of the major challenges facing the sustainable use of fisheries resources and it takes advantage of corrupt administrations and exploits weak management regimes, in particular developing countries lacking the capacity and resources for effective monitoring, control and surveillance.
The report says during the second-year implementation of the Fish Gov 2 project, AU-Nepad encountered a number of challenges as some activities were not implemented due to funds disbursement delays.
These include conducting foresight studies to inform policy reforms on relevant fisheries and aquaculture issues, conducting the economic valuation of ecosystem goods and services and the impact of climate change on fisheries and aquaculture, collecting existing relevant information on AU member states and institutions on the state of fish stocks in five African regions, and the development of methodology and template manuals for upgrading the AU-FAO study on the value of fisheries.
All these activities were set to be conducted by consultants.
The report states that some progress have, however, been made on contributions to ongoing thematic processes and initiatives, while application selection for the study on the economic valuation of ecosystem goods and services and the impact of climate change on fisheries an aquaculture has been finalised